Serving the 9-County Greater Victoria Region through job creation and expansion
Victoria Economic Development Corporation (VEDC) celebrated our 40th Anniversary in 2022 as a private economic development organization to serving the Victoria 9-county region.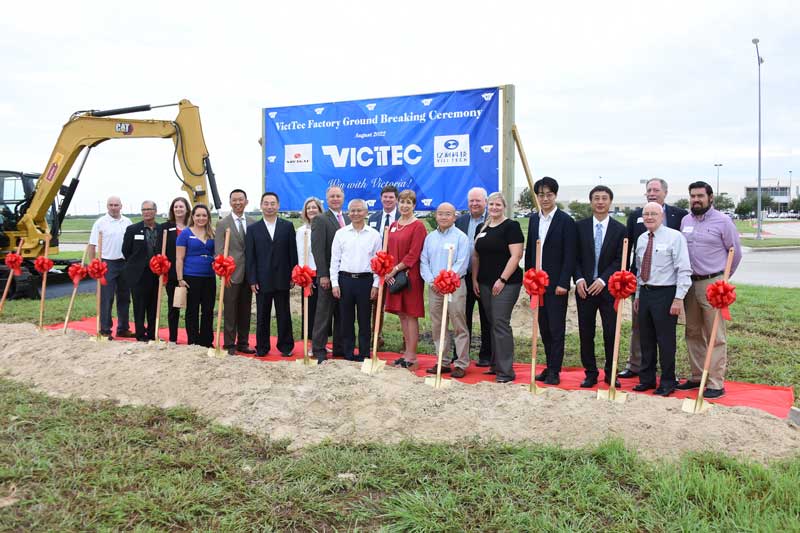 he key objectives of Victoria Economic Development are recruiting new businesses and retaining and expanding established businesses.
VEDC accomplishes these objectives by:
Working on job creation in the Victoria region with a comprehensive plan in place.
Initiating contact with companies within targeted industries.
Responding to industrial and manufacturing inquiries about the Victoria regional market.
Maintaining a statistical database on the Victoria region to meet the needs of prospective companies.
Working with high schools and colleges in the region to facilitate job training and workforce development, including customized programs if requested.
VEDC is proud to provide services for companies moving within or relocating to the Victoria region by identifying client needs, coordinating development efforts, working with clients as a liaison with government agencies to obtain fast-track permitting and ensuring projects successfully meet completion on time.
Contractual agreements are in place with the Victoria Sales Tax Development Corporation, City of Victoria, Victoria County, Victoria County Navigation District, City of Edna, City of Port Lavaca, Calhoun County, Calhoun County Port Authority, and Port of West Calhoun. These partnerships strengthen the Victoria region's competitive position.
VEDC's private sector funding is derived from businesses and individuals committed to supporting economic growth. Please contact us for more information on becoming a member of VEDC.